FOR THE LOVER OF THE TOUR
GUESS WHAT WE DID //
Well … don't we consider ourselves fortunate.
If you are following us on Facebook or Instagram, you may have seen that yesterday our 25 Seat Luxury Midi Bus (Peli Anna) and I (Ray) were down in beautiful South Gippsland showcasing our Winery Tour of the region as part of a new promotional initiative from Tourism Australia.
…and if you aren't following us on Facebook or Instagram, then why the flip not?
We were nominated for this opportunity by the folks at Destination Gippsland, as we were viewed as a tour operator that was offering an enticing product, and one that was helping to promote tourism to this region in our own unique way.
We were thrilled when we were informed that we were successful in this nomination – as this meant that we would be accompanied by a Film & Photography crew, following us for the day, and taking some once-in-a-lifetime photos and videos (including drone footage) of our bus, our beautiful locations, and a few of our selective "talents" enjoying themselves throughout the whole experience.
We'd like to pass a special thanks onto our Talent for the day, being Rupa (my girlfriend), Cait & Nicci, and Dyl. 
We'd also like to pass an extra special thanks to Mark at the Gippsland Wine Company and Mark at the Burra Brewery for opening specifically for us on the day, and for providing some delicious wine, beer, cheese, and pizzas for us to enjoy and film with!
A HUGE SUCCESS //
The guys and girls at The View From Here (a local Traralgon Film company) were amazingly professional, and knew exactly what they were doing and what they needed us to do.
And although much of the day was spent looking at glasses of delicious wine as we did take after take of "chinking glasses", and watching our woodfired pizzas get colder and colder as we tried and tried again for that perfect shot of us enjoying ourselves – the day was an overwhelming success.
We can't wait to see what videos and photos come out of the day. And we can't wait to see how far our "little" Tour Local tour business travels around the world – as we have been told it is a possibility that these campaigns will be used to promote both Gippsland and Australia to our international travel market.
We are so pleased, and it means so much to us that we were picked out as a worthy tour provider by our local industry representative in Destination Gippsland. And it really makes us feel part of the bigger picture, that our national tourism body, Tourism Australia, is reaching out to operators such as us, and using us to promote Australia to the world!
-Ray

SUNDAY
VIP THEATRE NIGHT – HAMILTON
Ray had the first of our VIP Nights into Hamilton; consisting of transport in on the bus, drinks & snacks on the bus, dinner in the city, and of course entry into Hamilton…and by all accounts, the night and the show was a huge success!

SATURDAY
WINEY TOUR – GRANDE
Carolyn had a super fun and lively group out with her to enjoy our Grande Winery Experience – full of some great food, amazing wines, and visits to some of the Yarra Valleys best locations!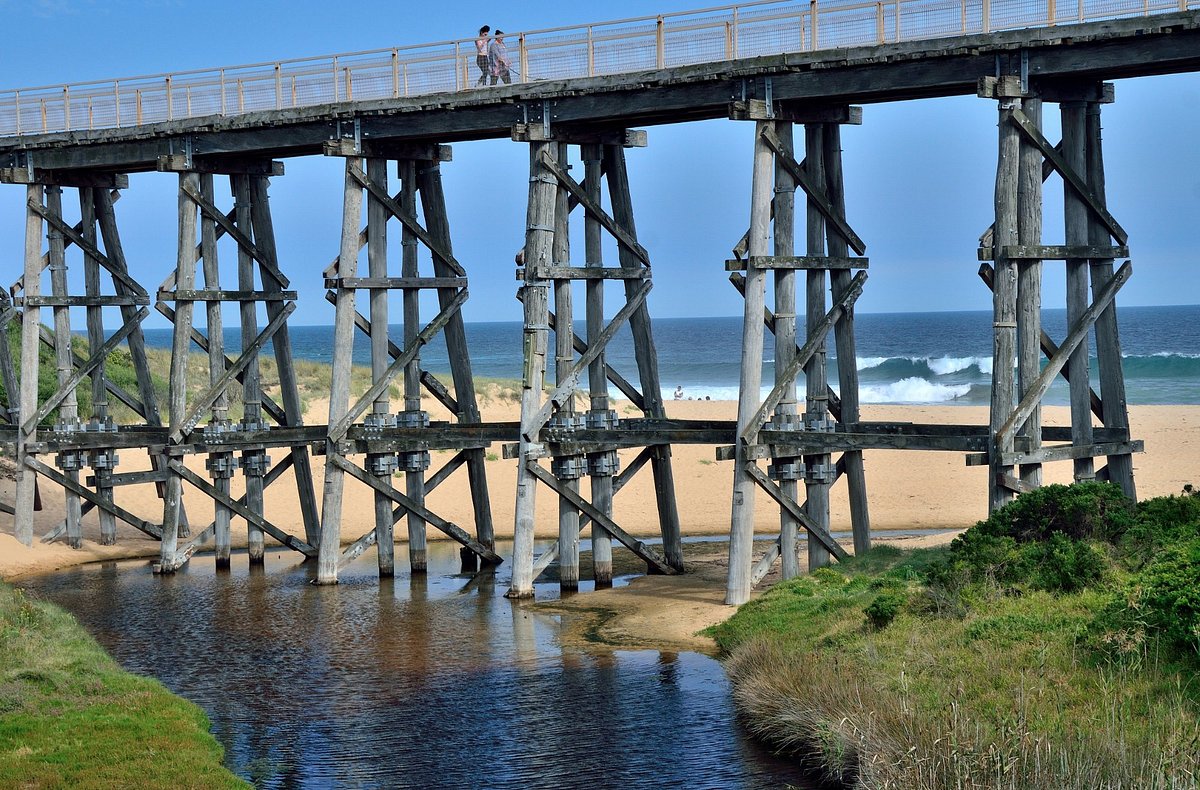 THURSDAY
OVER 50's DAY TOUR – COASTAL HOP
Sue had a group of ours out to South Gippsland to experience a leisurely drive, some breathtaking scenery, and an overly enjoyable day out in "Gods Country"

WEDNESDAY
OVER 50's MATINEE THEATRE – MOULIN ROUGE
Sue journeyed into Melbourne with a group of theatre lovers, for another one of our ever-popular Matinee Theatre Outings, Moulin Rouge.
What a show! (Ive seen it 3 times now…and would see it again!)

MONDAY – SUNDAY
OVER 50's EXTENDED TOUR – COPPER COAST
And of course, Joanne and Ray enjoyed their week over in South Australia on our Copper Coast Tour.
We had out with us a local Probian Group from Narre Warren, who are an absolutely amazing group to tour with – and reminded us why we love doing what we do so much!
We all visited some great places, got to know some amazing people even more so, had some delicious food and drink, and simply enjoyed our time away.
oh…and the Dees had a win!